---
Tamrookum House
---
︎Location: New Farm, QLD
︎Traditional Place: Turrbul and Jagera nations
︎Architect:
Shaun Lockyer Architects
︎Photography:
Andy Macpherson
Our clients' key objective for the gardens at Tamrookum, was to design an aesthetically pleasing series of garden rooms. Each space was to grow as many edible and useful plant species for food or medicines for their family as possible. A sharp Modernist renovation of this heritage timber home by Shaun Lockyer Architects now with a distinctly contemporary edge, required a garden that complimented this reborn gem.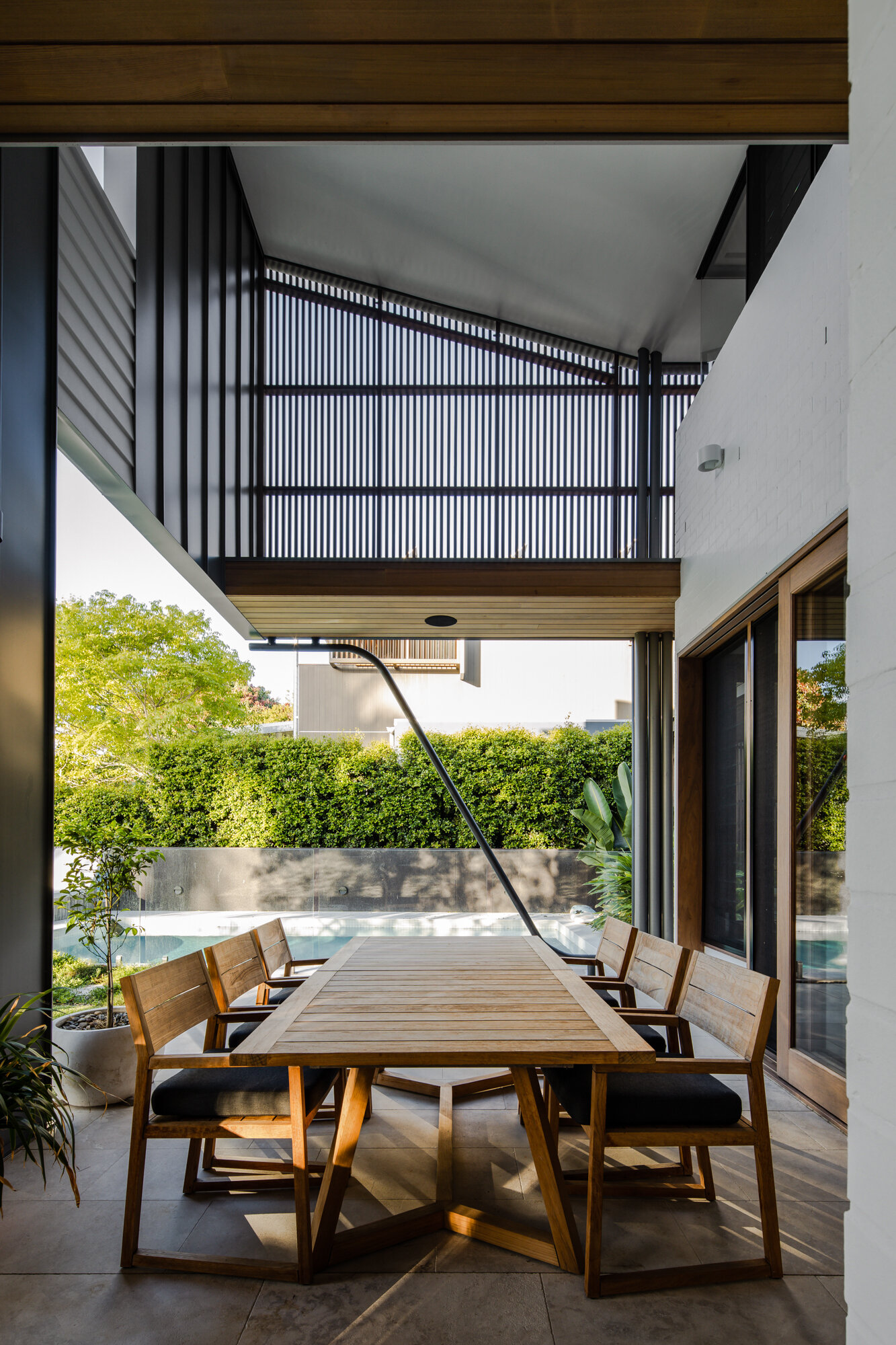 The planning of the home prioritized interaction and views into each garden and landscape with the intent to live more sustainably within the inner-city context. The gardens are home to happy chickens, self watering wicking veggie planters, and an abundant 'food forest'.
We wanted to be able to define a garden that made staying at home easy; a garden that invites you to be nourished and enjoy it every day. Relaxing out in the garden, by the pool, in the day lounges or cooking and dining with a crowd. We also wanted to tell a story, using a mixed palette of edible plants and productive gardens that will flourish successfully as an oasis within the city landscape.
Traditional lands of the Turrbul and Jagera nations.