---
Banksia
---
︎Location: Casuarina, NSW
︎Traditional Place: Bundjalung Country
︎Architect:
Aphora Architecture
︎Photography:
Andy Macpherson
Banksia House's name is drawn from the endemic coastal flora found directly on site. The important element in this brief was to keep it simple, robust, weathered and utilse species that will endure the harsh ever-changing coastal environment.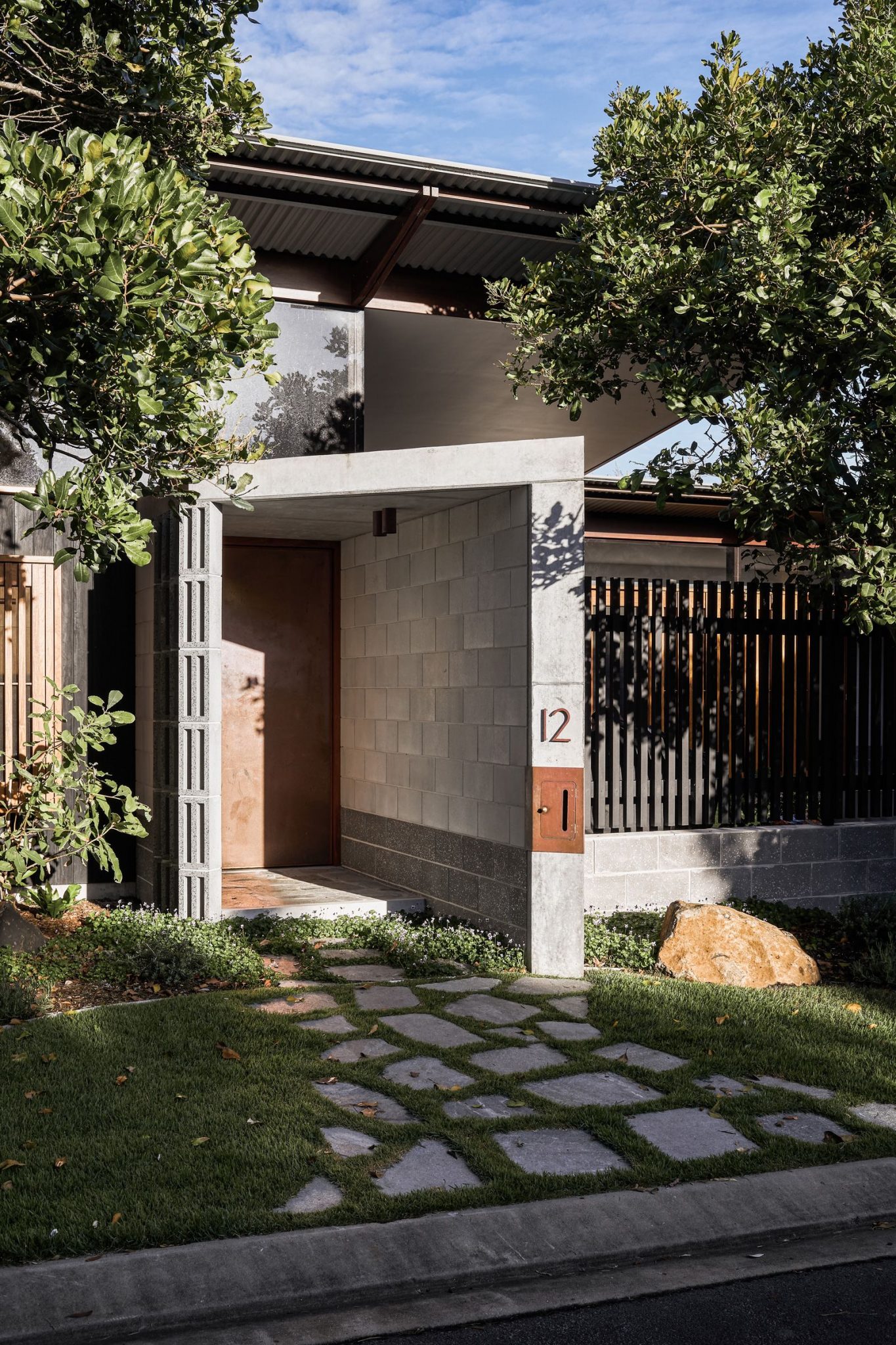 The existing mature Bankisa integrifolia were carefully protected and designed around being a prized asset providing protection from the elements and veiling the house in gentle shade most of the day.
We aimed to create soft leafy views out from the architecture, blurring public and private garden edges, enabling the owners to still feel immersed in nature, even from the dining room window seat. The plant palette is a collection of native species that blend seamlessly into the borrowed landscape, with a scatter of potted exotics closer to the home to create a more luscious cooling effect.
Hardscape elements such as EcoOutdoor Endicott crazypave, blockwork, hardwood timber batten privacy screens allow the home to patina beautifully as well as heightening a connection to coastal life.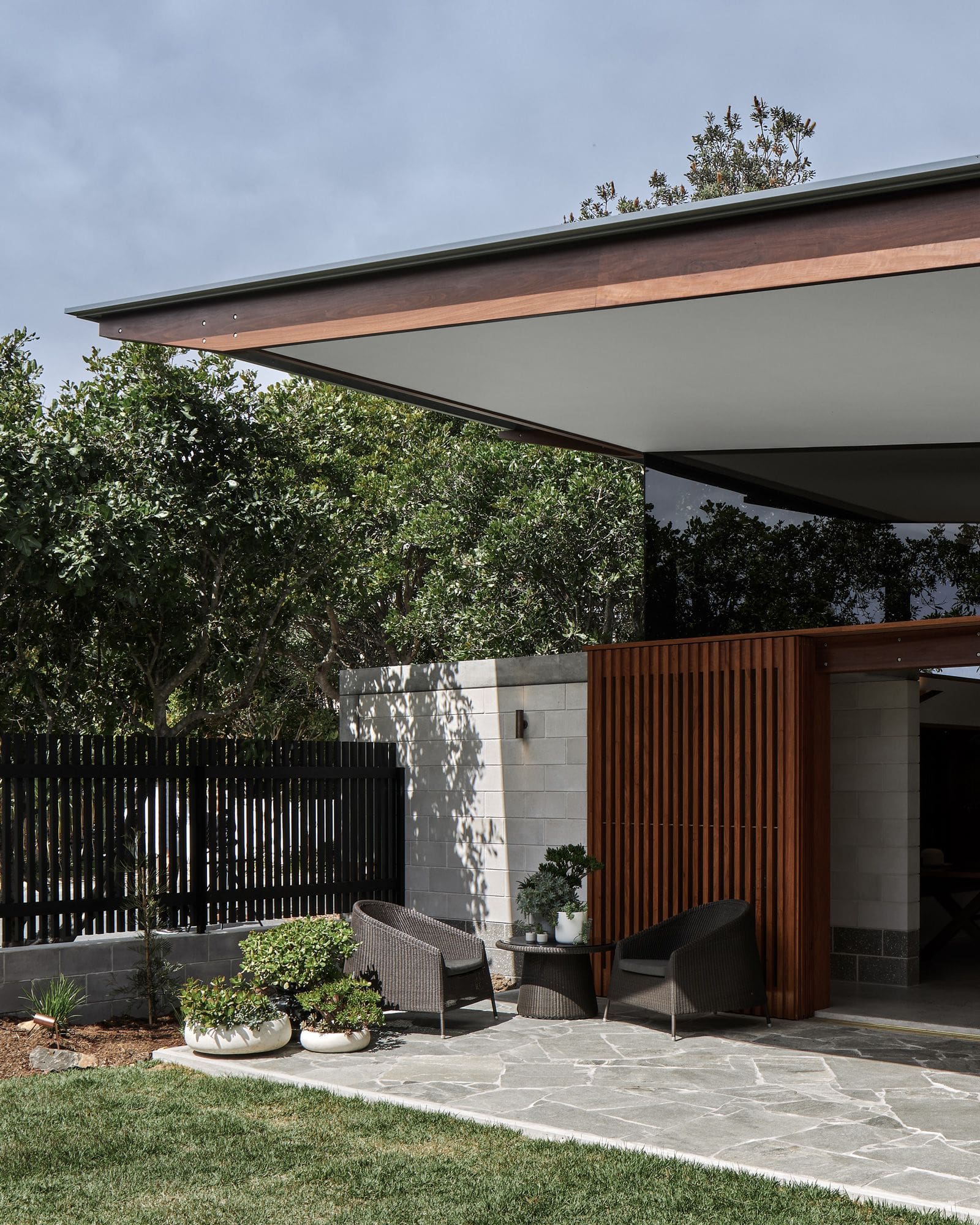 Working alongside Aphora Architecture, Reserve Landscapes and our attentive clientele this project was a coastal breeze to be a part of…
Traditional lands of the Bundjalung Nation